The William Paton Library is arranged in three sections. The north section is the children's area, the middle section is the computer, young adult and non-fiction area, and the south section is the adult fiction area.
All three sections have tables and chairs to use. Our adult fiction area is set up as a meeting area. It is free for anyone to use we just ask that you let the library know if you plan to use it for an extended period of time or if you have a group wanting to use it.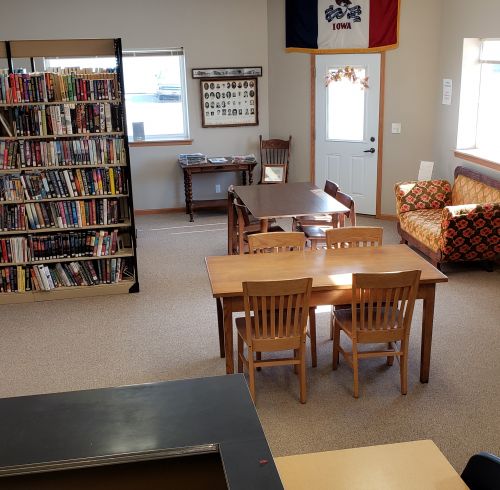 Meeting Room Policy
You must first ask permission from the director to see if the space is available for use.
Any business or organization may use the library meeting room to hold a meeting, such as city council or school board.
Meeting must be open to the public as there is no door for the meeting room.
The noise has to stay down and not be disruptive to the other patrons.
Clean up after the meeting and leave the space as it was.
Failure to follow these rules will result in being asked to leave.
After library hours the key must be picked up at the bank before 3:00 that day and returned to the bank deposit drawer.